MY PHOTOGRAPH, DECAY, WILL BE FEATURED IN THE PHOTOGRAPHY SHOW AT LAS LAGUNA GALLERY: DECEMBER 3-31, 2020.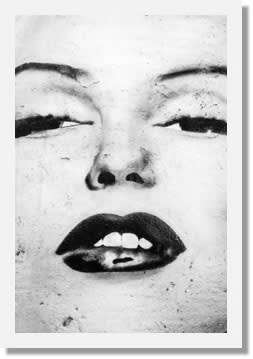 "What I found so interesting about this image is that it's about decay and time. The woman in this image, Marilyn Monroe, was known to be terribly scared of growing old and losing her youthful beauty in spite of being a very intelligent person. I saw her timeless symmetrical beauty in this wonderful decaying wall and it became a very harmonious and peaceful photograph.:
DECAY,is part of the series, MESSAGES :
"The walls and surfaces around the world are a living ongoing canvas for art and graffiti. There are many souls infused on these surfaces. Time has become the main artist. I have captured, cropped and edited the "graffiti" photographs from my travels to continue transforming how one may read the messages coming from these images. Some are political, some are purely open for interpretation, and then some are like DADA experiments to me. In all of my interpretations I am playing with proportion and harmony as I see it with geometry, color and texture."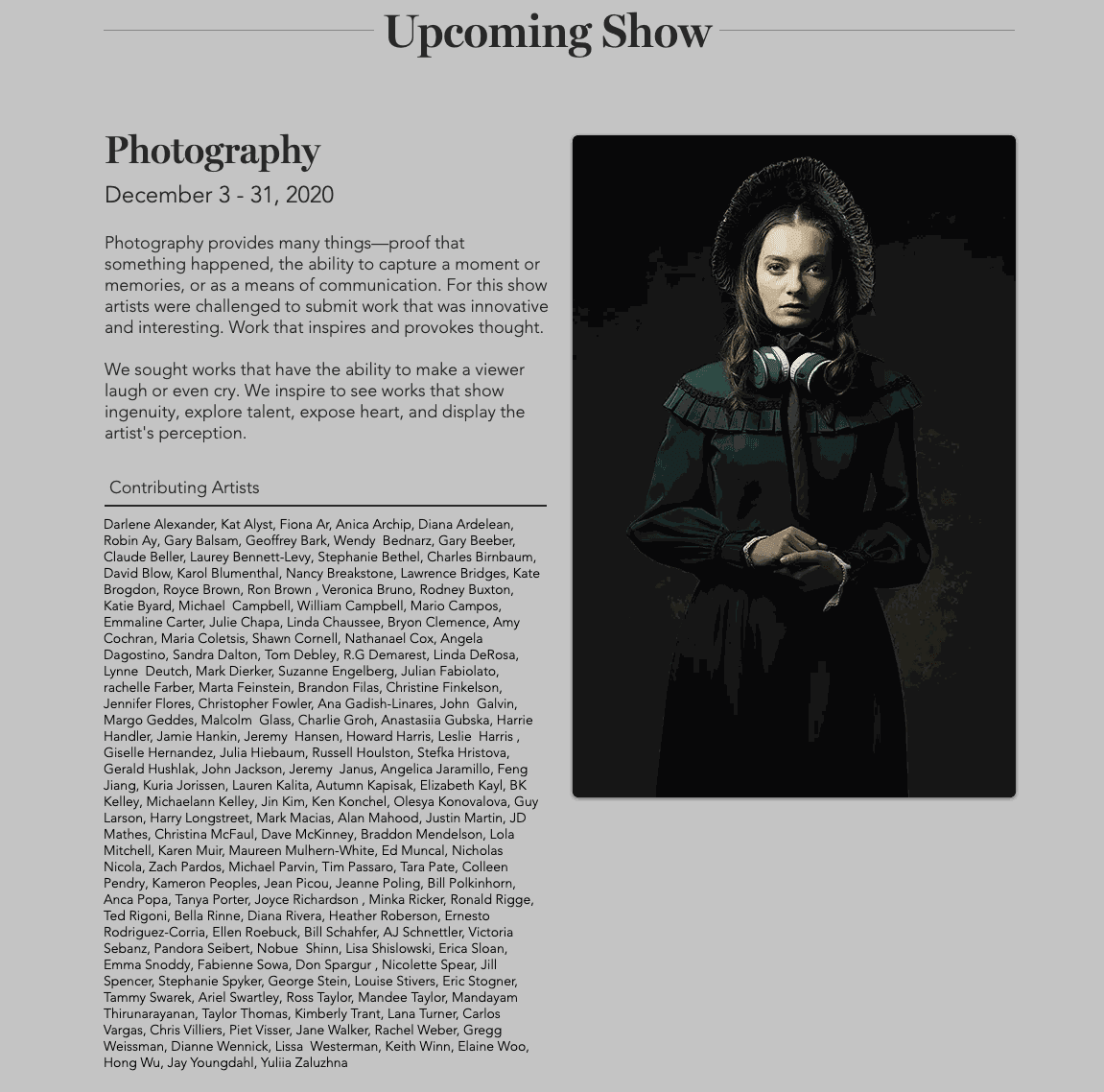 ---


Las Laguna Gallery is a contemporary and fine art gallery that features art from a diverse group of artists, representing a variety of mediums.
The gallery is located at 577 S. Coast Hwy, Unit A-1, Laguna Beach, California 92651.
"We make it a point to curate artwork that is interesting and engaging to the art collector, the art lover, and the novice."
Las Laguna Gallery is dedicated to the exploration and engagement of contemporary and fine art visual culture - regionally, nationally and internationally, through unique collaborations between artists, students and the community.
---
Darlene Alexander, Kat Alyst, Fiona Ar, Anica Archip, Diana Ardelean, Robin Ay, Gary Balsam, Geoffrey Bark, Wendy Bednarz, Gary Beeber, Claude Beller, Laurey Bennett-Levy, Stephanie Bethel, Charles Birnbaum, David Blow, Karol Blumenthal, Nancy Breakstone, Lawrence Bridges, Kate Brogdon, Royce Brown, Ron Brown , Veronica Bruno, Rodney Buxton, Katie Byard, Michael Campbell, William Campbell, Mario Campos, Emmaline Carter, Julie Chapa, Linda Chaussee, Bryon Clemence, Amy Cochran, Maria Coletsis, Shawn Cornell, Nathanael Cox, Angela Dagostino, Sandra Dalton, Tom Debley, R.G Demarest, Linda DeRosa, Lynne Deutch, Mark Dierker, Suzanne Engelberg, Julian Fabiolato, rachelle Farber, Marta Feinstein, Brandon Filas, Christine Finkelson, Jennifer Flores, Christopher Fowler, Ana Gadish-Linares, John Galvin, Margo Geddes, Malcolm Glass, Charlie Groh, Anastasiia Gubska, Harrie Handler, Jamie Hankin, Jeremy Hansen, Howard Harris, Leslie Harris , Giselle Hernandez, Julia Hiebaum, Russell Houlston, Stefka Hristova, Gerald Hushlak, John Jackson, Jeremy Janus, Angelica Jaramillo, Feng Jiang, Kuria Jorissen, Lauren Kalita, Autumn Kapisak, Elizabeth Kayl, BK Kelley, Michaelann Kelley, Jin Kim, Ken Konchel, Olesya Konovalova, Guy Larson, Harry Longstreet, Mark Macias, Alan Mahood, Justin Martin, JD Mathes, Christina McFaul, Dave McKinney, Braddon Mendelson, Lola Mitchell, Karen Muir, Maureen Mulhern-White, Ed Muncal, Nicholas Nicola, Zach Pardos, Michael Parvin, Tim Passaro, Tara Pate, Colleen Pendry, Kameron Peoples, Jean Picou, Jeanne Poling, Bill Polkinhorn, Anca Popa, Tanya Porter, Joyce Richardson , Minka Ricker, Ronald Rigge, Ted Rigoni, Bella Rinne, Diana Rivera, Heather Roberson, Ernesto Rodriguez-Corria, Ellen Roebuck, Bill Schahfer, AJ Schnettler, Victoria Sebanz, Pandora Seibert, Nobue Shinn, Lisa Shislowski, Erica Sloan, Emma Snoddy, Fabienne Sowa, Don Spargur , Nicolette Spear, Jill Spencer, Stephanie Spyker, George Stein, Louise Stivers, Eric Stogner, Tammy Swarek, Ariel Swartley, Ross Taylor, Mandee Taylor, Mandayam Thirunarayanan, Taylor Thomas, Kimberly Trant, Lana Turner, Carlos Vargas, Chris Villiers, Piet Visser, Jane Walker, Rachel Weber, Gregg Weissman, Dianne Wennick, Lissa Westerman, Keith Winn, Elaine Woo, Hong Wu, Jay Youngdahl, Yuliia Zaluzhna